"Hidden while we are alive"
What is hidden while we are alive, becomes visible when we die.
Symmetry gives a reason for the brain to see other forms of life.
Is this the past, future, or a completely different world – or dimension?
The elements of earth combine to form an image of something we no longer understand.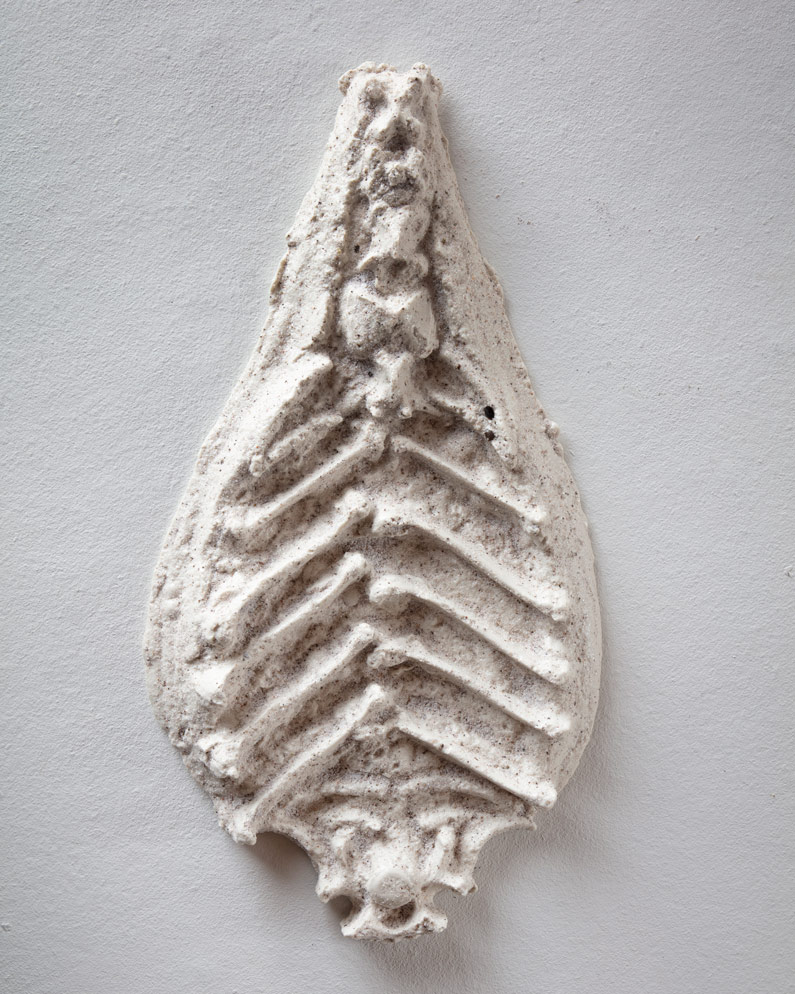 "Hidden while we are alive", 2020
Sandstøbt porcelæn, el-brændt
Foto: Ole Akhøj